Sammy Baker, known worldwide as a successful fitness coach and model, was brutally shot dead by Amsterdam police on August 13, 2020, 2 days after his 23rd birthday!
Sammy helped many people through his holistic fitness coaching, but when he was in a state of instability and needed help himself, they responded with fatal shots! 
Sammy went to Amsterdam with friends on the evening of August 10, 2020 to celebrate his 23rd birthday on August 11, 2020. Since noon of his birthday, Sammy distanced himself from his friends and could hardly be reached by phone. 
On August 12, his family reported him missing to the Amsterdam police, since he showed an unusual behavior. The police were informed several times that he appeared disoriented and confused. 
To this day, not all the circumstances surrounding the mysterious disappearance are known and the family is still seeking answers to many questions.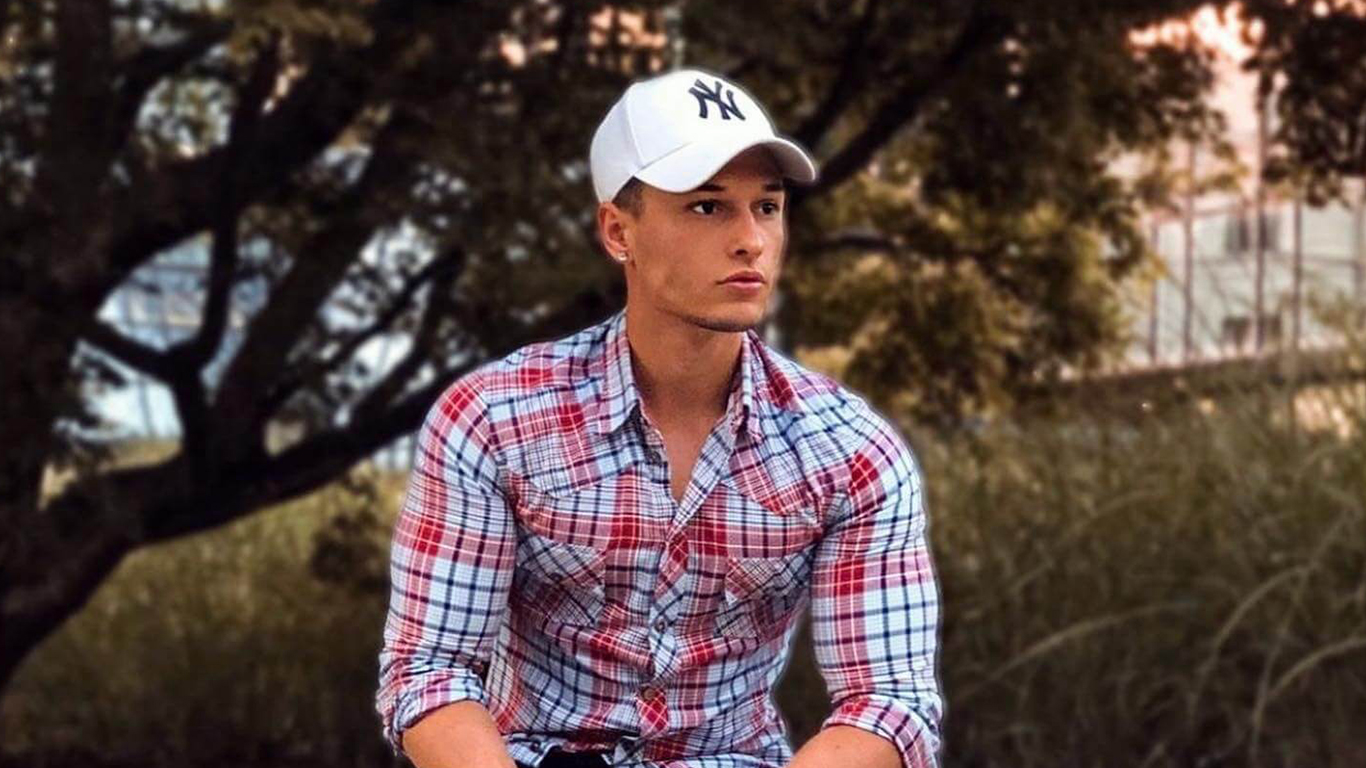 On August 13, his mother Justine went to Amsterdam with a friend (1) of Sammy to look for him. They met up with Sammy's friend (2) who had come to Amsterdam with him and had been looking for him all over the city ever since. Sure enough, a short time later Sammy called his mother from an unknown phone number and gave his location. He seemed very helpless. They then met in the Rijswijkstraat. Sammy had a fishing rod with him. He put on a fresh pair of blue shorts and a green t-shirt at the car. 
Shortly after Sammy finally took a seat in the back seat of the car, he jumped out of the car and ran around restlessly. Sammy's mother continued to patiently talk to him, unfortunately he did not trust anyone and could not be persuaded to come home with them. The current state of knowledge is that a psychosis is suspected, probably triggered by cannabis. It is now known that Sammy and his friends visited a coffee shop in the late evening of August 10, joints and a muffin were consumed. Sammy displayed paranoid behavior shortly thereafter.  According to toxicological findings, he had only 0.001mg THC/liter of blood. This is such a low amount to be considered fit to drive. No other drugs or chemical substances were consumed.
From the expert report: "Based on the results of the toxicological examination, it cannot be concluded that alcohol, drugs, medication or pesticides influenced consciousness/behavior at the time of death."
The treating sports doctor knew Sammy as a healthy, powerful young man who had no contact with drugs. 
Orthopedist Dr. Alwin Sauer in his statement: "He showed the image of an extremely ambitious and dynamic young athlete. He was very motivated. Psychological abnormalities were never noticed by me. On the contrary, the young man appeared smart, differentiated and well-structured."
When Friend (2) happened to see a police officer on a side street, he asked for help and explained that it was missing Sammy, who was in urgent need of medical help.  When the policeman approached Sammy, he ran away, losing his flip flops in the process, and that is the beginning of the tragedy that unfolded shortly after:
Even at this point, the police knew about his mental state
A chase followed, ending in a backyard in Honselersdijkstraat. Within a short time, more police officers arrived for reinforcement and blocked off the street as well as the backyard. What happens in the yard is known on a cell phone video published on Twitter by the reporter Ruben Koops of the newspaper Het Parool:
Sammy apparently held a knife to his neck and threatened only himself.
Despite the false statements of many media shortly after, Sammy did NOT point a 30 cm long kitchen knife at himself, but only a small about 15 cm long carving knife with a 7 cm long blade (source: investigative agency "Rijksrecherche").
This knife was given to him by his mother for carving when he was a child.
His movements were slow, he did not threaten anyone. He ignored all appeals from the police. .
The police officers present on the scene also knew about his mental state; according to witnesses, the officer in charge informed about it. She announced over the radio that Sammy was a patient and not a criminal.
Friend (2) had run after him and offered his help to the police at the fence to the yard.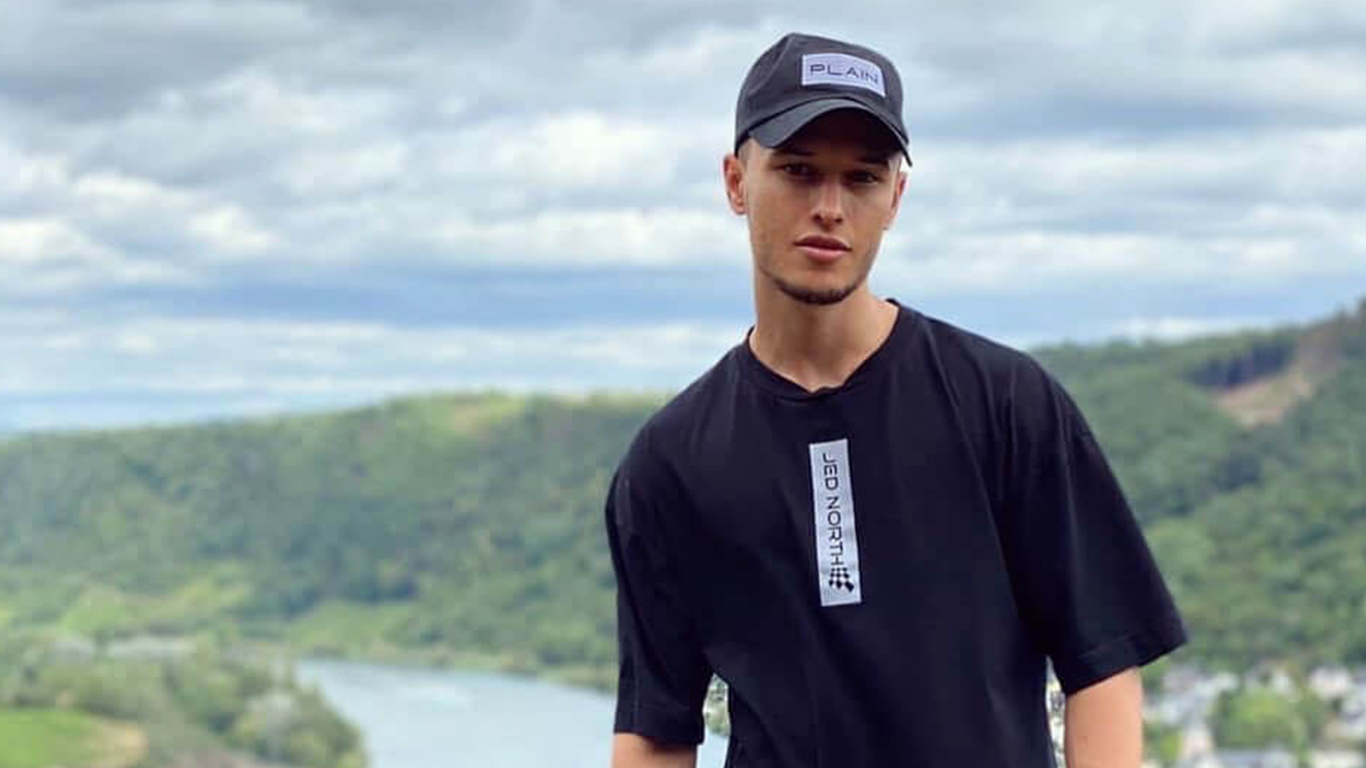 Although he offered to talk to Sammy or get his mother, who was only 250 meters away, the police did not even attempt to do so.
While Sammy was asked if he would like to speak to someone, he did not respond, which is not surprising given his condition. 
His silence was obviously interpreted by the police as a "no".
Further attempts on the part of the police to de-escalate the situation were not made! 
Sammy asked for a doctor, which was heard by several witnesses on the scene. But the police officers refused. Also the paramedics were not allowed to help because police took over.
Instead, they were yelling around with guns drawn aimed at Sammy. In this way, the police themselves provoked an extremely unpleasant aggressive atmosphere, in which Sammy's shouts for help for a doctor were almost drowned out and ultimately rejected.
When the seizure with a police dog fails, Sammy is overwhelmed from behind by the dog handler and knocked to the ground. What happened on the ground is unclear, but it is claimed by police that he was flailing around and allegedly hit a police officer in the vest. The investigation revealed that none of the vests were damaged, as well as no police officer was injured.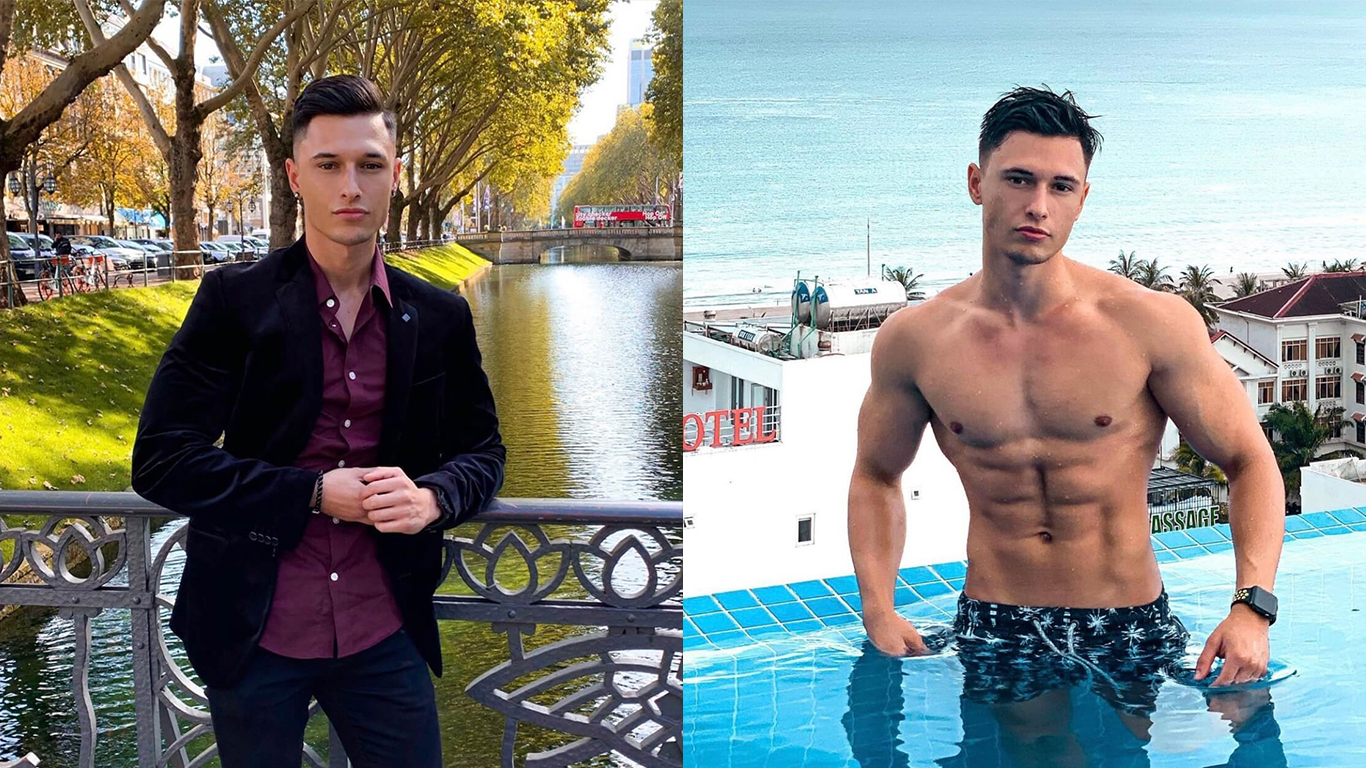 However, it should be remembered that anyone who is unexpectedly attacked from behind and hit on the ground will defend him/herself. THIS IS CALLED SELF-DEFENSE.
It is also clear from the videos that the police dog did not see Sammy as a threat at any time and ran straight past him. 
Although he was then already lying defenseless on the ground, he is surrounded by 7-8 police officers.
2 officers (one of whom was already pointing his gun at Sammy while he was still sitting on the grass) shot Sammy 4 times, 3 of the shots hitting and killing him. The police shots hit him at point blank range in Sammy's abdomen and chest, destroying his lungs, liver and spleen, among other organs. Why didn't the officers shoot his legs to incapacitate him? He died instantly on the spot.
About 15 minutes the police took to negotiate, then a short trial followed, which was an execution according to the parents.
It is still unclear whether psychologists were called in to help. What is clear, however, is that the psycho-ambulance (specifically trained personnel for people in exceptional mental situations) was on the scene and was sent away by the police!
Also clear is, that one of the two shooters – probably to the surprise of his colleagues – stepped out of line and made short work of the case with his colleague. Shortly after, he checks the time and checks himself for injuries, although he has not even come close to Sammy. This behavior has a disturbing effect on many eyewitnesses and witnesses to the video.
The murder in broad daylight, in full view of residents on balconies and behind windows, is a failure of the police who were obviously playing judge and ultimately God.
Sammy Baker's family is fighting for justice and has made a page on Instagram @justiceforsammy_bkr
Check it out, the family appreciates every new follower.
They share family photos and provide information about the ongoing investigation.
They have set up a fundraising (link to fundraising account) to help the family with upcoming lawyers and court costs.
Two peace marches have been organized in August and September 2020, as well as a demonstration for the anniversary of the death 2021 in Amsterdam and Sammy Baker's fan shop (Sammy-Baker.com – link to) has been re-launched with the possibility to purchase items such as shirts, caps or mugs with the new Justice for Sammy logo. Products with the popular Sammy Baker logo will also be offered again. 
The proceeds from the sale will be donated to charity (Children's Hospice/The Ark).
Sammy's family wants to raise awareness about police violence and the poor training of police in the Netherlands.
In Amsterdam, a city with liberal drug policies that attracts young tourists in particular, it makes one wonder how the police deal with confused people.
Amsterdam Police Commissioner Frank Paauw announced a tougher approach and a heavy hand against mentally confused people when he entered office in 2019. In a newspaper interview at the time, he said, "Confused people are more dangerous than terrorists."
Shortly after Sammy's murder, Pauuw defended the actions of his colleagues, saying, "Not a single officer goes to work thinking he's going to shoot someone that day. Amsterdam police officers are not cowboys." The officers acted "in good conscience," he said, but at the same time were emotional that someone had died. Moreover, sometimes the situation could not be controlled, "because if the suspect moves, he can run into children playing and passers-by."
This statement absolutely cannot be understood, because the whole area was already blocked off. 
There were no children or passers-by in the backyard at that time.
One thing that the police probably did not think about is that children and young people in the surrounding houses may have witnessed this cruel killing from balconies and windows. How traumatizing is this for their souls? 
Elnathan Prinsen, president of the Dutch Psychiatric Association, stated in a newspaper interview that the officers seem to be doing "the opposite" of what protocol dictates for confused people: DEESCALATION of actions.
According to Controle Alt Delete (CAD), a Dutch human rights organization against police violence, 16 people have already died from police violence in the Netherlands in 2020 – 13 of them were confused!
Something like this should never happen again!
Sammy's parents Justine and Kai are grateful for the overwhelming solidarity, support and words of encouragement from people from all over the world! 
Inconsistencies
 Amsterdam's police chief, Frank Paauw, claimed on 8/15/2020 in Het Parool that Sammy had stabbed a police officer in the vest and therefore there was a self-defense situation. But the police officer in question made his testimony on August 19, 2020: He claimed that  the front of his vest was cut from top to bottom. The vest of the officer in question was forensically examined twice (8/25. +8/26.) by the Rijksrecherche with the result that no damage or stabbing marks were found. Furthermore, it is certain that no police officer was injured.

Ruben Koops, journalist of the newspaper HET PAROOL, resident and eyewitness, filmed the event and published it on August 13, 2020 on Twitter. On August 14, 2020 he interviews the police chief of Amsterdam, Frank Paauw. On the same day, he mentions in BILD TV that a police officer had told him that Sammy had a 30cm long chef knife. Furthermore, he states that an officer was stabbed/injured in the vest. This was confirmed by the police chief. In truth, it was a small pocket knife with a 7cm blade, but the reputation of Sammy and his family was damaged by this statement.
When asked by a journalist from the Volkskrant newspaper, Ruben Koops could not remember which police officer had given him this "false information", Politie Amsterdam denied ever having spoken about a 30 cm knife.
The Rijksrecherche and prosecutor regard the journalist Ruben Koops as an independent witness!
Although the killing of Sammy took place in an evacuated inner courtyard of the Honselerdijksstraat with many people on surrounding balconies and at windows directed to the crime scene, no witness questioning of the residents took place on the part of the Rijksrecherche – because of alleged lack of personnel! The public prosecutor believed a later witness questioning to be unnecessary.
Her reason was that at this time nobody could remember the killing any more.
Also, no warning shot was fired.
With about 10-15 police officers at the spot, there was allegedly only one bodycam in use, which later proved to be broken and did not make any recordings. It is interesting that the bearer of the allegedly defective bodycam and the

 

shooter L. are friends. (see press article – BILD May,17,2021

)

The psycho-ambulance was immediately on site on 13th August, 2020, but was not allowed to help Sammy. Sammy's mother was also only 250m away and was not called in to mediate. His friend was at the fence with police officers and was also not allowed to speak to Sammy.
Several witnesses confirmed that Sammy asked for a doctor in German: "I need a doctor!" Although doctors were on the scene, the police officers ignored this request, which is clearly a failure to render assistance
The two shooters who shot Sammy were only questioned by Rijksrecherche as witnesses and were allowed to continue "working" with firearms from then on – without any consequences. The request of the mother during her witness questioning to examine the shooters for possible drug/medication abuse was acknowledged with a smile of the responsible Rijksrecherche investigators, with the statement that such a thing is not usual in the Netherlands.
There is a suspicion that the killing of Sammy Baker is not only an unnecessary act of raw police violence, but also has a racist background, since Sammy was a German citizen with African-American roots
Court Case
May 17, 2021 – 9 months after the killing of Sammy Baker- state prosecutor of the Openbaar Ministerie (OM) Anne-Marie Ruijs-Verweij decides not to prosecute the two shooters L. and S., as well as the dog-handler B. attacking the victim from behind. Her reasoning is based on the last seconds when Sammy was on the ground, which in her eyes constitute a self-defense situation for the policemen. The whole circumstances – (reported missing since 12.8., mother around the corner and friend on the spot, psycholance sent away, Sam asked for doctor, head of operations refers to police officers that he is a patient and not a criminal, police attacking Samuel..etc.) are simply ignored by state prosecutor A. M. Ruijs.

 

 The family filed a complaint against police chief Frank Paauw for false statements in the media. The Supreme Complaints Committee of the National Police The Hague proved the parents right in June 2022. 

Journalist Ruben Koops was sued by the parents. BILD TV made a correction in April 2022. 

In fall 2022, the family of the victim is expected to start a civil case against the police in the Netherlands. Two experts, a psychiatrist and a sociologist, are preparing expert opinions based on the files.